Congratulations on taking this first step by reaching out for help.
Talking to someone makes a difference and I am hear to listen. I will help you better understand your circumstances and resolve your struggles to your satisfaction.
"Change your thoughts and you change your world"
~ Norman Vincent Peale
I earned my Master of Counselling degree from City University in Vancouver, British Columbia. I am registered as a Canadian Certified Counsellor (#5471) with the Canadian Counselling and Psychotherapy Association.
In my private practice I work with adolescents and individual adults struggling with a range of issues such as anxiety, depression, grief and loss, adolescent issues, work-related issues, relationship issues and life transitions.
I have expanded my practice to offer Cyber counselling services. I provide online services to professionals as an EAP provider with Wellin5. These services include, Video/Audio and Email-therapy.
I am also the Counsellor at the Vancouver College of Dental Hygiene offering one- on-one counselling to the adult learners on both personal and school-related issues.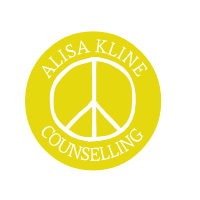 I am an empathetic and compassionate listener, and I counsel without judgment. My goal is to cultivate a safe environment and develop a trusting relationship through the therapeutic conversations that we will share. It is my belief that a trusting therapeutic relationship is necessary to facilitate your desired outcomes. I believe that your personal story shapes you and influences the choices you make in your adult life. I believe that with effective guidance all individuals have the tools and abilities to make desired life changes. Change may be something not readily embraced; yet individuals soon learn that they need to make changes to achieve their personal goals. My role will be to facilitate that learning and to support and empower you to take steps to make desired changes, heal and ultimately live the fulfilling life you seek.
Treatment Approach
My therapeutic approach is Solution Focused and Client Centered. I also believe that the complexities of individual client needs cannot be addressed by one specific type of therapy. I draw from effective evidence-based therapies appropriate to your unique situation. I practice by integrating techniques from various therapeutic modalities tailored to suit you.
Therapeutic Modalities used in practice include:
Brief Therapy (Solution-Focused Model)
Client-Centered Therapy
Cognitive Behaviour Therapy (CBT)
Interpersonal Therapy
Family Systems Therapy (FST)
Mindfulness
Gestalt
How do you know if I am the right counsellor or therapist for you?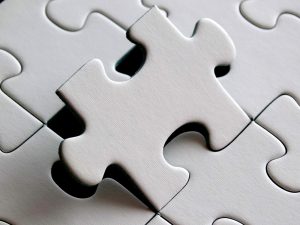 A therapeutic rapport that embodies feelings of trust and comfort are the tenets that will result in your counselling experience being a success . Often in the first sessions you will be able to determine if the counselling relationship is a good therapeutic match. I pride myself on my ability to build warm, caring and trusting collaborative relationships with my clients. My clients often tell me they appreciate my ability to connect with them, respect them, and guide them to look at their circumstances in ways they might not have thought of on their own.
I work with individual adults and teens on a wide range of personal and interpersonal issues. I have two primary areas of specialty. I work with women and men in mid-life who are experiencing struggles such as depression, anxiety, low self-esteem and anger as they relate to issues such as abuse, trauma, grief, work or parenting/family issues (separation, divorce, aging parents) life-changes and relationship challenges.
I also work with adolescents who are experiencing struggles such as depression, anxiety, low self-esteem and anger as they relate to issues such as abuse, trauma, bullying, stresses at school, family and sibling conflicts and alcohol and drugs.
With the right therapeutic fit I believe you will benefit from my expertise in helping you deal with the issues that you are bringing to counselling and therapy.