My Professional Approach
Trust, respect, warmth and caring are characteristics that serve as the foundation of my counselling work. I approach counselling from an integrative lens (using techniques from different therapeutic modalities to best suit your needs) with genuine regard for your perspective and experience.
I believe you are the driver in your vehicle for change and I view my role as a facilitator, to support and guide you in taking the steps you feel are necessary to make positive changes in your life. I take a strength-based approach. Collaboratively we will work together identifying your strengths and abilities to cope, change and live a more fulfilling and meaningful life.
Goals of Therapy
Goals for therapy are set collaboratively and can include identification, understanding and development of:
Inner strength, self-empowerment and resilience
Self-awareness and improved self-esteem
Coping strategies for stress, anxiety, depression and anger
Handling relationship challenges more effectively (personal, family, work, community)
Coping with life changes, crisis, grief and loss
Benefits of Therapy
Therapy can help you gain a new understanding about what is troubling you and help you to acquire new ways of coping with and finding solutions to your problems. Therapy can help you to develop new skills and to change behaviour patterns. Therapy can contribute to an increased understanding of yourself and others.
I counsel individual adults and teens on a wide range of personal and interpersonal issues. Some of these counselling services are as follows:
Individual Counselling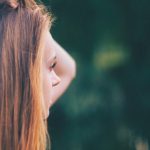 Individual Counselling is a collaborative relationship between the counsellor and the client's willingness to do therapeutic work. In this relationship the counsellor will help the client gain a better understanding of him/herself and the world around him/her. Together they will explore the client's feelings and behaviours, relationships with others, choices and current struggles.
Trust, respect, warmth and caring are essential elements in my counselling work. I approach counselling with genuine regard for each client's perspective and experience.
Counselling will help you re-discover your strengths which in turn will allow you to cope more effectively with the challenges that you face. I draw from evidence-based therapies tailored to your therapeutic needs.
Adolescent Counselling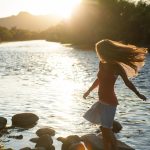 Adolescence marks the transition from childhood to adulthood. At this stage teens attempt to establish their own identities and hence see themselves as separate from their parents. This can be a confusing time for teens and can cause conflicts in the parent teen relationship.
Individual counselling is intended to help adolescents make sense of their feelings and behaviour. Approaches such as family therapy can provide both parent and teenager with the chance of exploring their relationship and voicing their feelings in a supportive environment.
Family Counselling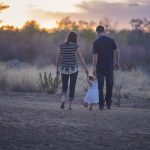 Family Systems Counselling views the family as a self-regulating system held together by unspoken rules, the purpose of which are to maintain that system. Psychological symptoms are viewed as manifestations of a dysfunctional family, and the focus of treatment then becomes the family system, not the problem presented nor the symptomatic family member.
My role is to look for unhealthy relational structures (such as parent-child role reversals) and faulty patterns of communication (such as a limited capacity for negotiation). After problematic patterns have been identified, I will utilize and offer specific techniques to improve the relationship between the family members. The techniques used in family systems therapy vary depending on the specific problems at hand and the approach that I believe will be most beneficial.
Grief Counselling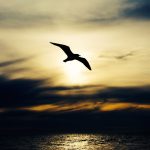 Grief counselling is a form of counselling that aims to help individuals cope with grief, & mourning following the death of a loved one or with major life changes that trigger feelings of grief, such as loss of a job or a relationship. Everyone experiences and expresses grief in their own way. There is no timeline for grief, and it does not have a predictable trajectory. The grief process has many faces and stages in which one can experience a wide range of emotions and behavior associated with grief.
My approach is client-centered, and, by facilitating emotional expression about the loss, which can include a wide range of feelings, my goal is to help the individual grieve and address their loss in a healthy manner, gradually accepting the loss, adjusting to life after the loss and coping with the changes within oneself and the world around them.
Life Transitions Counselling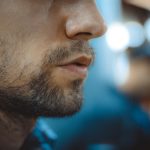 Transitions can be the most difficult experiences in our lives. Becoming a new parent, sending an adolescent off to College or University, a career change, separation, divorce, ill –health, an accident/injury, loss of a loved one, pet or job-loss are examples of life transitions that can cause us to feel pain, stress and overwhelmed with fear and how to adapt to life changes and move forward in our lives.
If you feel that you are unable to work through a transition and that you find it affects your daily life it is time to seek professional help.
My approach is to help you work through and understand what this life change means. I will ask questions to address the adjustment issues, to help you move through the transition and move forward into your new life with less pain and resistance while slowly developing a new 'you'.